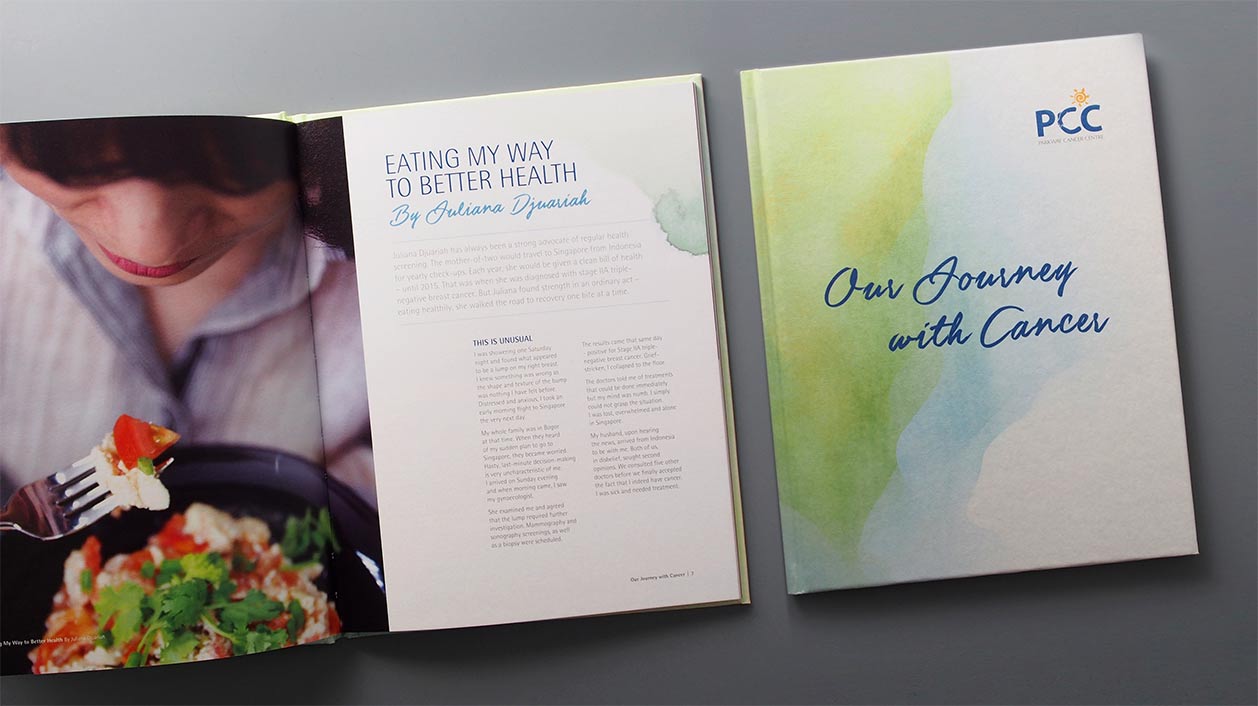 Concept Lab has been Parkway Cancer Centre's (PCC) go-to design agency in Singapore since its inception in 2007.
A healthcare brand's unique value proposition is paramount. Communicating that clearly across various areas of medical care and delivery touchpoints though isn't simple. So how does a leading healthcare provider go about sharing the nuances and intricacies of its programmes, medical expertise and facilities such that there is easy recall and positive imprint of its brand proposition?
The Sun as Source of Care.
Encircled Hands as Source of Support.
For Parkway Cancer Centre (PCC) branding, it all starts from the sun.
This is the singular visual element in the logo identity of the renowned Singapore cancer centre.
Since 2007, we have successfully adapted the imagery of the sun in a wide variety of communique to represent rays of hope in the journey of cancer healing for its target audiences. To support this imagery, we further adopted the use of another circular symbolism – that of a pair of hands, encircled for its non-profit cancer counselling & support service – CanHOPE. This visual element represents the support which underscores the idea of warmth and care from the PCC team, empowering care giving. Together we tell the story of a healing journey that the PCC team stays alongside with its patients, regardless of rain or shine.
We have designed and produced key communications materials to showcase PCC's value proposition, linking its overall care and medical expertise in the treatment of cancers. Brand execution included conceptualising and developing PCC's corporate brochures, adapting them for regional marketing usage with localisation of design and copy text, as well as developing abridged versions of flyers for local marketing and milestone events.
Together, we evolve the PCC brand over the past decades, including a recent brand audit workshop that we conducted and share findings and proposals for new / refreshed brand direction. This is the ensure that the client stays ahead of their competition and that all levels of the members of the organisation sing the same tune to deliver the brand's value proposition effectively. As one voice. Unified.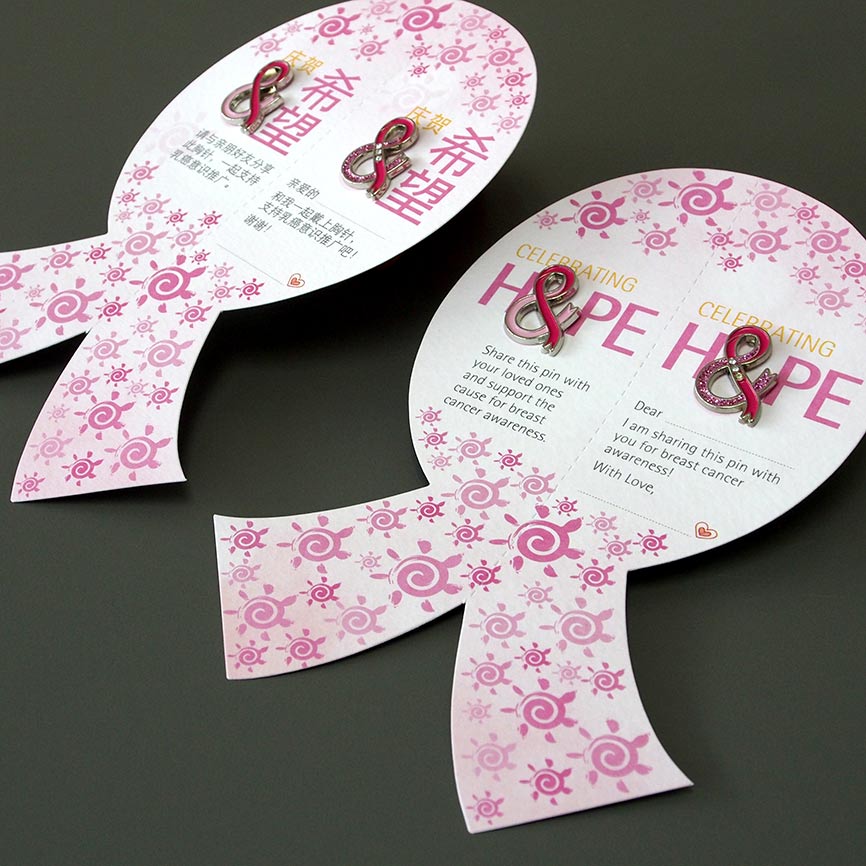 The Job of Consistent Messaging
Brand consultancy and advisory are what we do above and beyond applying visual brand elements in projecting a consistent image of PCC, although these are equally important to extend visual brands elements from PCC's corporate brochure to marketing collaterals to a variety of outreach materials.
In its entirety, the PCC brand persona reflects the hope, the warmth of care and joy – omnipresent in their medical and support framework.  The patients' journey with PCC is also intricately tied together in this way.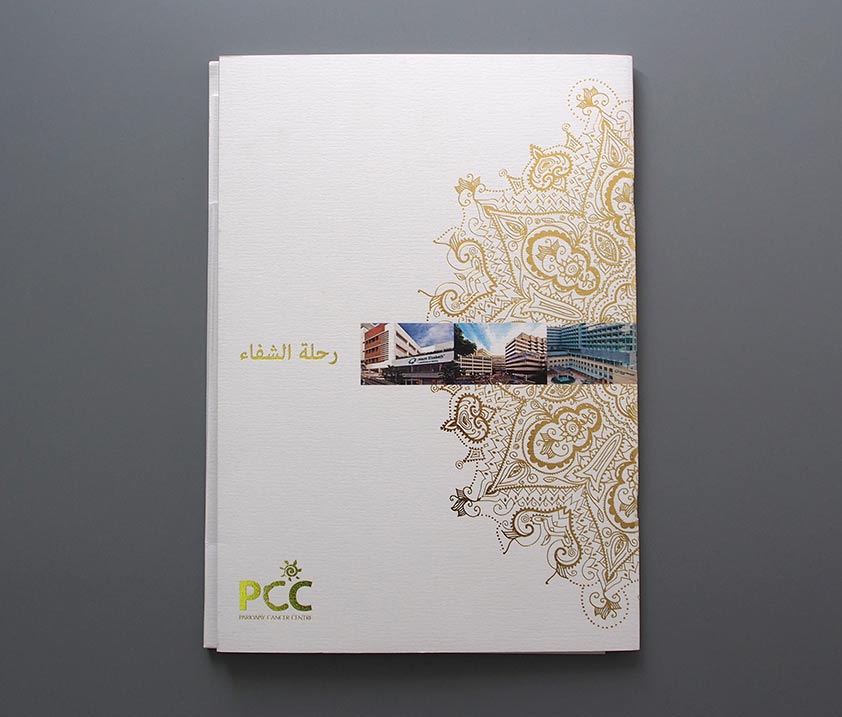 Our design solutions and management of PCC's corporate identity allowed the brand's unique selling proposition to shine through in spite of the complexity of their offerings; communications become more straightforward, and positive nuances point to a journey for hope.  In the longer term, this manner of brand management helps potential clients find PCC at times when their lives are thrown off balance with the onset of cancer.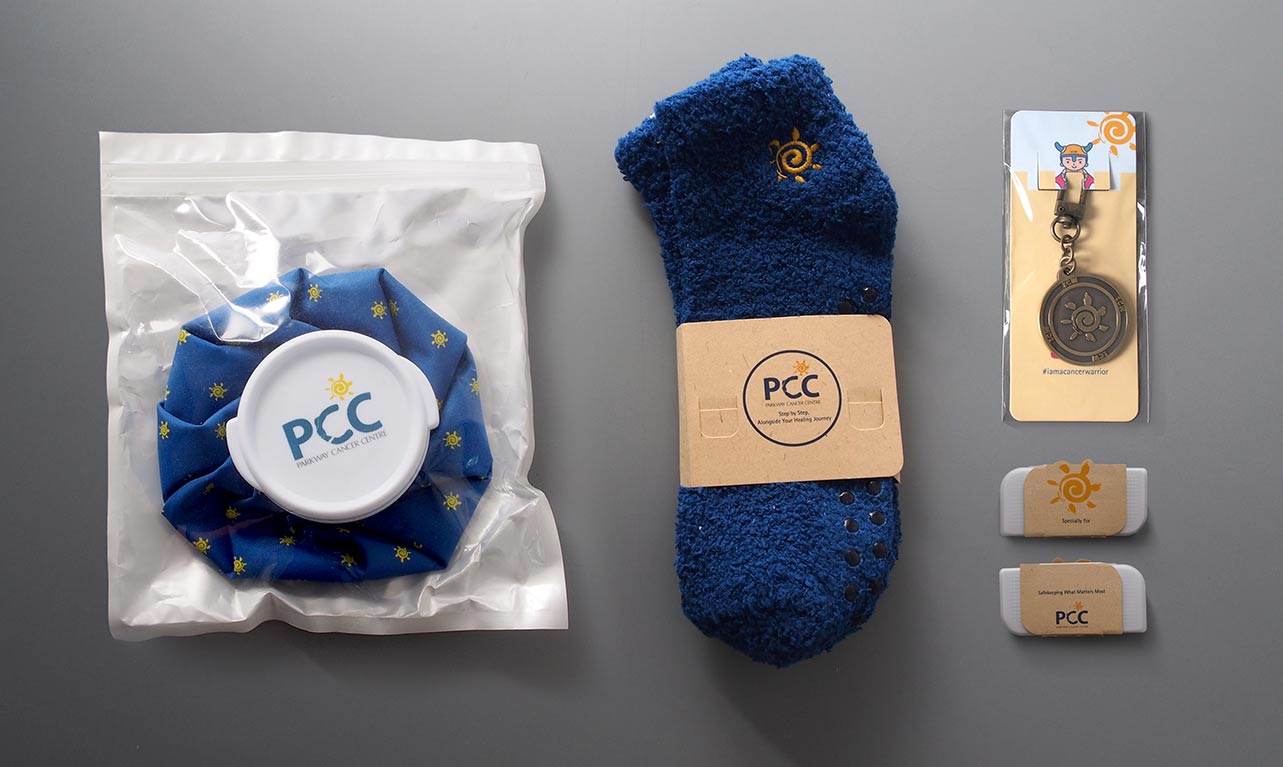 The Equity from Brand Messaging
Brand imagery used consistently over time is effective and ensures brand resilience.  It works like supplements to help one stay stronger. In the business world, clear and compelling brand imagery deepens industry positioning against existing and new competition. This builds robust brand equity.
Brands with consistent brand messaging will easily find that appeal among their stakeholders, during both good and bad times. "The Cancer Warrior" mascot was developed with this communications objective in mind.  In 2014, this mascot was the used for internal outreach and engagement communique.  Its appeal cuts across several markets and internal stakeholders found value in using the mascot design for engagement, and brand values it stood for in many corporate collateral. The acceptance and spread of "The Cancer Warrior" mascot for PCC meant its brand values are robust and relevant to different markets over the past decade.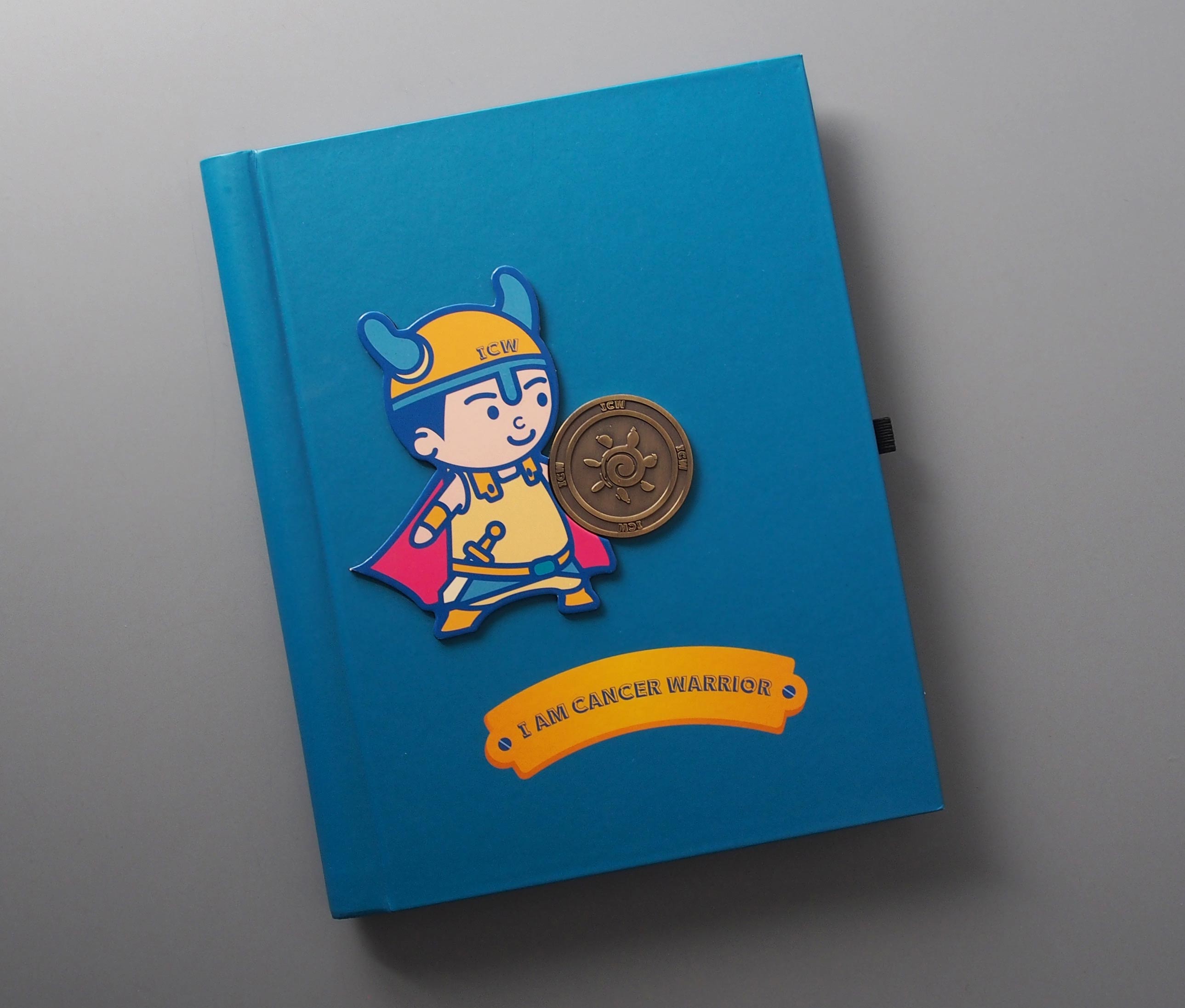 Click here for our blog article featuring more cases of Mascot development as a branding tool to promote brand engagement and brand messages.
Brand Positioning
Brand Strategy
Brand Voice
Stakeholder Engagement with use of Mascot
Corporate Stationery:
– Notebook
– Greeting Cards
– "Get Well" Cards
– Calendar
Above-The-Line Advertising
Marketing Folders
Corporate Folders & Collaterals
Event Collaterals
Goodie Bags & Giveaways
Photography
Production
Copywriting
Translation
Branding | Brand Identity | Corporate Website | Corporate Collaterals | Property Launch Campaign & Collaterals | Advertising | Promotional Collateral | Livery Design | Stakeholder Engagement