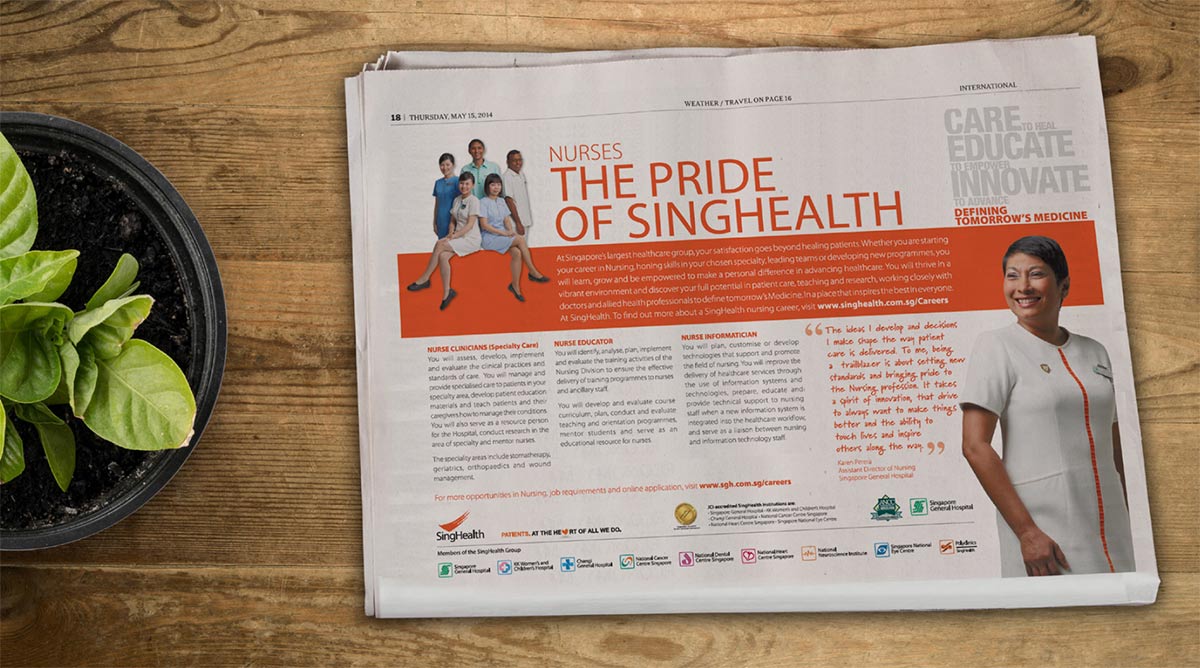 Defining Tomorrow's Medicine
SingHealth is the first healthcare group locally to create a vibrant academic nexus for new discoveries, learning and care innovation, through Academic Medicine. As part of the new Academic Medicine partnership, there was a need to brand this synergistic partnership between a healthcare provider and university where research, scholarly work and education contribute to the advancement of patient care.
The new brand identity is conceived by incorporating the letters "A" and "M" as part of a typical heartrate reading taken from an electrocardiograph. This serves to reinforce at once the dynamic nature of Academic Medicine and how it is reflects the pulse of things to come.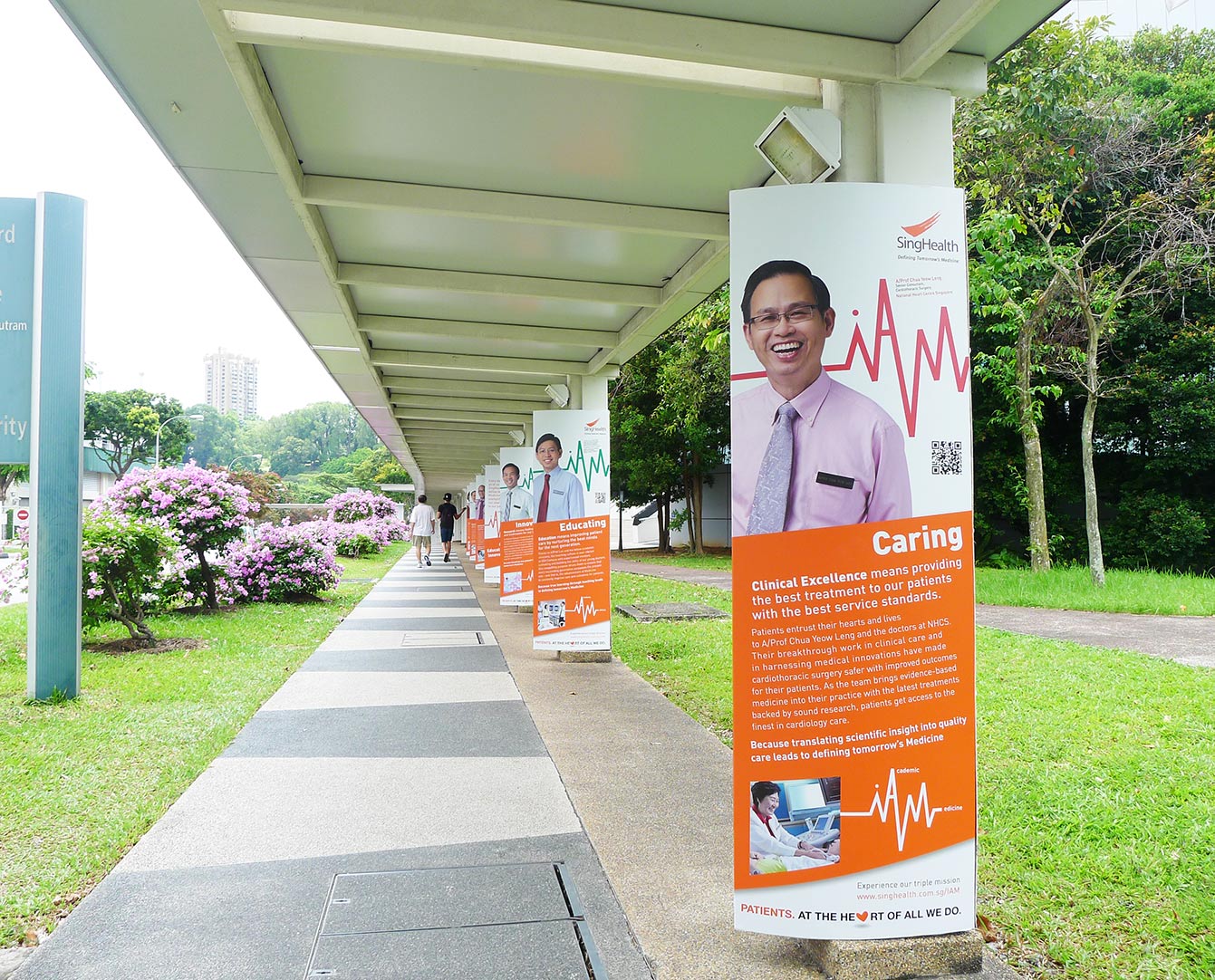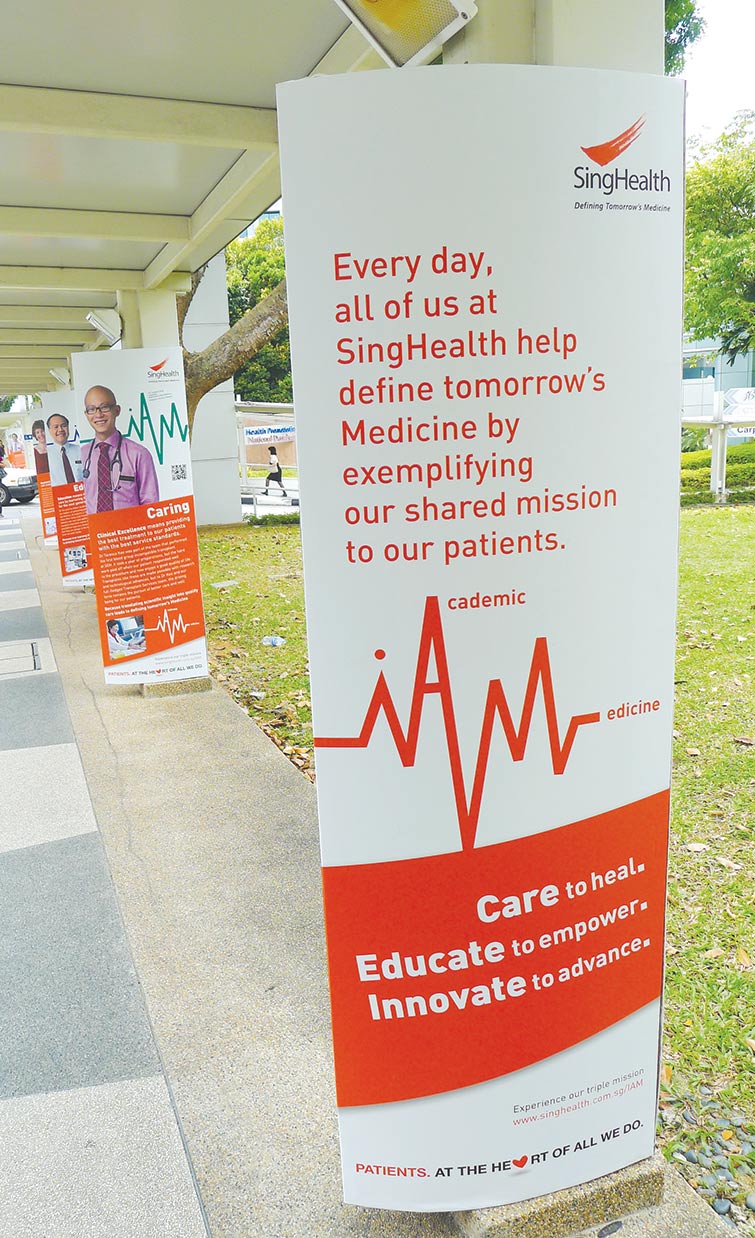 A Strategic Common Purpose
The largest healthcare cluster in Singapore was also looking for a recruitment campaign for their clinical nursing and allied health staff. A campaign that would drive and motivate new as well as existing staff. Communicating a corporate-wide strategic purpose upheld by over 16,000 staff and translating that into a meaningful programme for newbies was a good creative challenge.
Standing united in a common purpose, promising to put patients at the heart of all that they do, both the nursing and allied health professionals are part of SingHealth's multidisciplinary team taking charge of public healthcare at 4 hospitals, 5 specialty centres and a network of polyclinics.
First we distinguished the key elements of patient centricity as well as the passion that drives all staff and the way they work. Using a unilateral heart as a main creative element, we then incorporated the use of the corporate colour for emphasis, the corporate tagline was developed.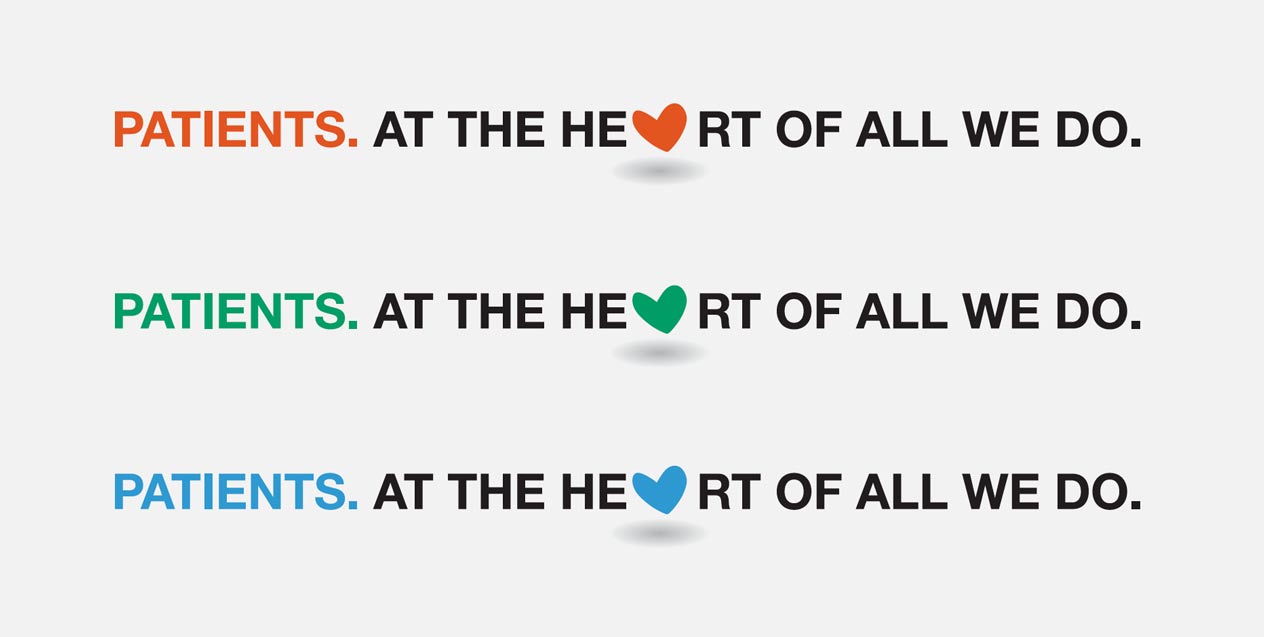 At the essence of patients being at the heart of all that is being done, we included the promise of working with high performance teams with the distinctions of being able and committed to delivering results with 100% Care, 100% Empowerment and 100% Innovation – these are the core components that underscore SingHealth's three-pronged mission statement.
To drive home the messages clearly, we presented staff testimonies and positive cases a fresh spin and developed them into meaningful handbooks and flyers for both internal and external dissemination. Ambient messaging on pillar wraps were up on the Singapore General Hospital grounds. The campaign featured allied health staff as ambassadors promoting the core elements of their mission statement.
Brand Identity
Strategic Design & Rationale for Corporate Tagline
Recruitment Advertisements
Copywriting
Ambient advertising
Programme Booklets
Recruitment collaterals
Production
Photography
A brand is only as captivating as the story that lies behind it. Welcome to Sea Story, a brand that places sustainability at the heart of everything they do – from the naming to the fishing to the packaging, it is always omnipresent in their equation. Behind the name is a modern tale of sustainable sourcing and responsible food choices and a lifelong commitment to environmentally-friendly practices that will continue living in stories to be told to the future generations to come.
Growing Brand Equity. A grand neoclassical landmark built in 1928, the magnificent Fullerton Building was once home to Singapore's General Post Office, the Exchange Room, the Exchange Reference Library as well as….